---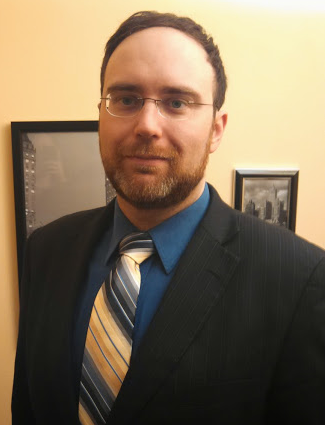 A graduate of Temple University's James E. Beasley School of Law in Philadelphia, Christopher F. Vanette is an attorney at law licensed in New Jersey, Pennsylvania, and the U.S. District Court of New Jersey. Temple University has continuously been ranked in the top of the nation for trial advocacy and legal writing. Mr. Vanette is an attorney with South Jersey Legal Services, Inc (SJLS), a non-profit law firm representing low income individuals with various legal problems, particularly landlord-tenant and domestic violence matters. Mr. Vanette worked with SJLS from 2007-2011.
Prior to SJLS, Mr. Vanette practiced law with the Community Health Law Project, a private non-profit organization which provides legal services to people with mental and physical disabilities, including developmental disabilities, mobility impairments, sensory impairments, and HIV/AIDS. He was also previously involved in private practice as an associate at the office of Helmer, Conley & Kasselman, P.A. and as a partner of the firm of Richards & Vanette, LLC.
Mr. Vanette served several terms as the Chairperson of the Burlington County Bar Association's (BCBA) Special Civil Part/Landlord-Tenant Committee. He was moderator and co-presenter at many of the Bar Association's Landlord-Tenant Seminars. He has also co-presented Ethics Seminars for the Young Lawyers Division (YLD) and the Thomas S. Forkin Family Law American Inn of Court, as well as moderated an Administrative Law Seminar for the YLD. Mr. Vanette served as a Young Lawyer Trustee for the BCBA, where he helped spearhead the Mock Trial Competitions, organized local events for young attorneys, and volunteered his time on the Board of Trustees. In addition to his membership with the BCBA, he has been involved with the Camden County Bar Association, Mercer County Bar Association, and New Jersey State Bar Association.
Prior to obtaining his law degree, Mr. Vanette graduated with a degree in political science from the Pennsylvania State University in University Park, PA. He finished school as a member of Pi Sigma Alpha National Political Science Honor Society, the National Society of Collegiate Scholars and Golden Key International Honour Society. He earned placement on the school's Dean's List for eligible semesters.